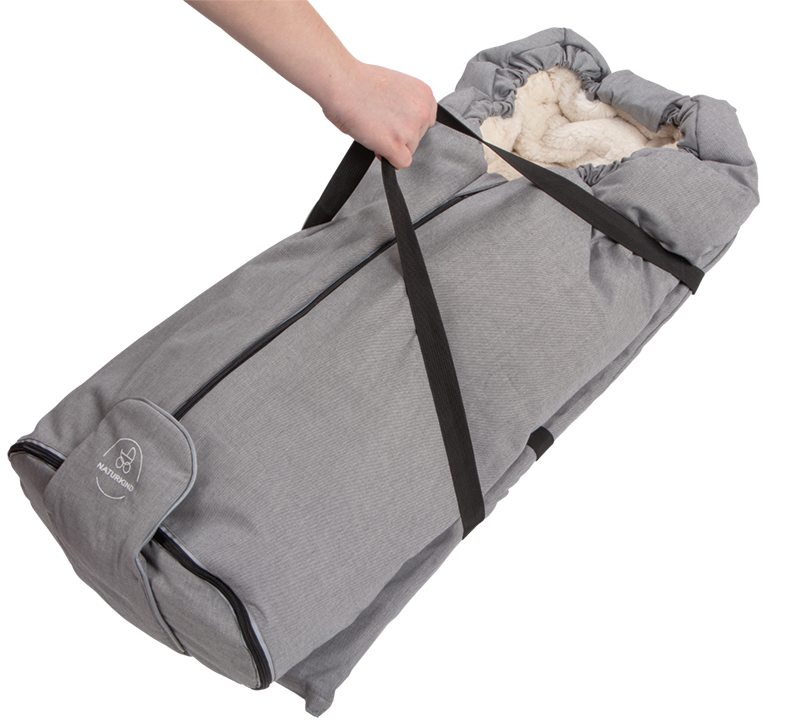 26.04.2021
NEW: Little Carryboard - more comfort in daily life
Time and again, customers want a combination of baby basket and soft carrycot. With the Naturkind Little Carryboard we have now developed an accessory that offers parents a lot of comfort in everyday life.
The Naturkind Little Carryboard is the complement to the Naturkind Cosy footmuff. The baby can easily be lifted out of the stroller without having to remove the baby basket. The carryboard turns the footmuff into a carry bag.
Instructions:
When using the Little Carryboard, first remove the baby basket's coconut latex mattress and slide it into the carryboard's fabric cover on the wooden board.

ATTENTION: Mattress is not included. The carryboard is not
compatible with the lambskin footmuff.
Product information:
Material
Fabric parts: 100% organic cotton (kbA)
Stiffening inside: Poplar wood
Size:
Length 66cm, width 30 cm
Item number:
8740 Siebenschläfer / mottled gray
8722 Panther / black
Price:
34,90 €