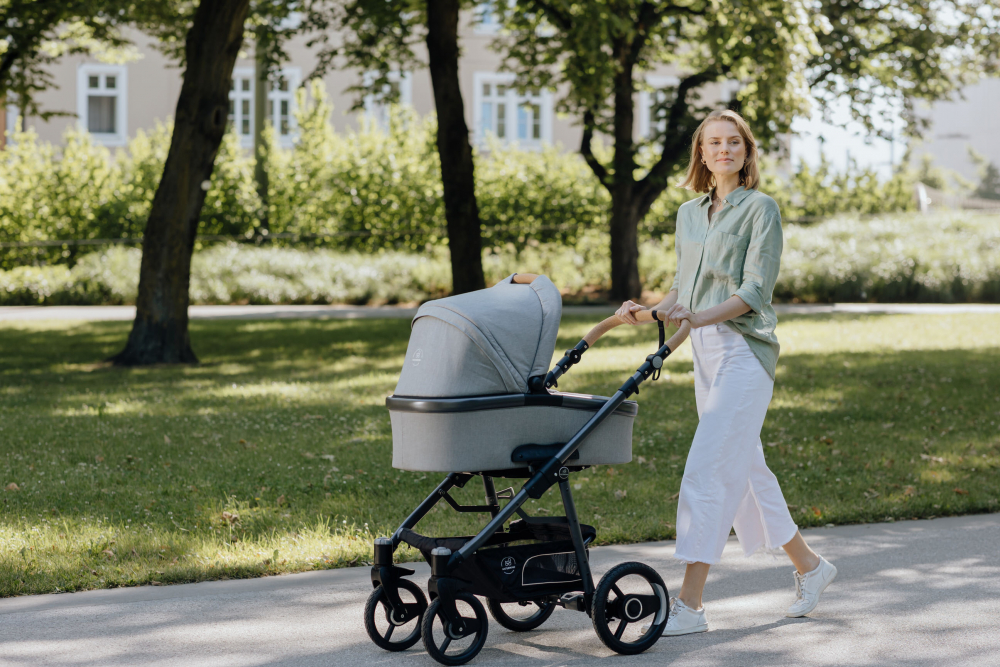 07.07.2021
Lux Evo - Sustainability in every detail
With the Lux stroller model, the Naturkind brand combines organic materials with the highest standards of design, safety and functionality. Numerous satisfied customers as well as international design awards and sustainability seals of approval testify to the high innovative strength of the product. Through ongoing quality management, the Lux has been continuously adapted since its market launch.
Under the product name Lux Evo, the further development is now visible to the outside world.
"With the Lux Evo, we are consistently pursuing our path in the areas of sustainability and freedom from harmful substances. With the new Solight Ecco tires are now also made from a recyclable and environmentally friendly material," says Peter Doppler founder and CEO of Naturkind.
Equipment variants:
-available in 6 design variants (siebenschläfer, erdmännchen, panther, salbei, waschbär, kornblume).
-combinable with hard or soft carrycot
-useable for up to 22 kg body weight
-reversible seat unit
-swiveling front wheels
-front and rear wheel suspension
-height-adjustable cork handlebar
-generous shopping basket
NEW Solight Ecco tires
- equipped with reflectors
- wear- and tear-resistant
- pollutant-free (PAH and phthalate-free)
- 100% recyclable
- UV and heat resistant
- low dead weight
Materials used:
organic cotton
organic virgin sheep wool
cork
coconut latex mattress
From August, the Lux Evo will be available as a combination stroller starting at 899,00€